Tesla Fire, CA-SCU-Tesla, Vegetation Fire, Alameda County
Fast moving vegetation fire burning in Livermore hills east of Livermore Laboratory and Carnegie State Off-road Vehicle Park burning on both sides of Tesla Rd. Carnegie Park has been evacuated.
Updates:
08/21/2015 0900:
2,500 acres - 75% contained
08/20/2015 1600:
2,500 acres - 45% contained
08/20/2015 1100:

Mapped 2500 acres, AA return at 1600hrs during heat of the day, Dozer or

handline

all the way around

fire

.
CA-SCU TESLA FIRE TOPOGRAPHIC HOTSPOT LOCATION MAP 8-20-15
CA-SCU TESLA FIRE TOPOGRAPHIC LOCATION MAP 8-20-15
Tesla Fire Perimeter and Hotspot Map
08/20/2015 0700:
2500 acres - 25% contained One uninhabited structure destroyed,
08/19/2015 2025:
per AA 2500 acres, 5% contained.
Copter 106 to Livermore, 912 to Castle, Bravo 58 to McClellan AA230 released all aircraft off the fire and accounted for.
08/19/2015 1915: 1500+ acres, Pulling

Resources from the north end of the Sac Valley to fill and backfill incident resource orders.
Onshore winds are a factor in the spread of this incident.
08/19/2015 1830: 1000+ acres
08/19/2015 1810: 800+ acres, Tam Crew on scene, four Golf ST's ordered...
Tesla Fire Location Map 08/19/2015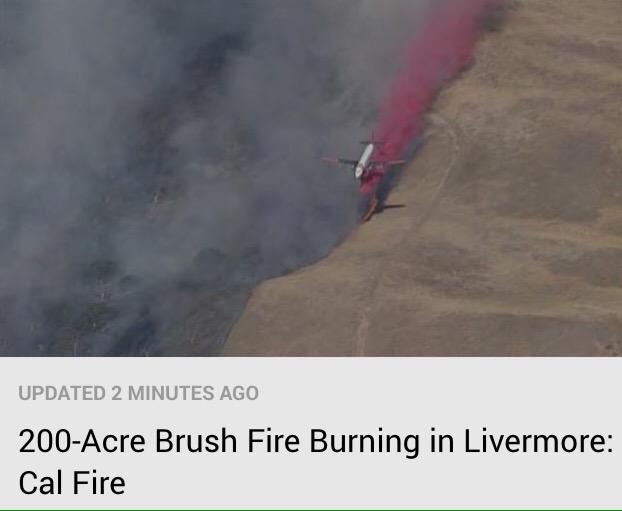 Grass fire is burning east of Livermore off Tesla Rd, photos via
@

nbcbayarea
Chopper 11.
08/19/2015 1750:
500+ acres,
AA received permission to use restricted airspace above LLNL site 300
08/19/2015 1730: LG ST 2310 c assigned, Powerlines are a problem for aircraft, 1 copter working head of fire ahead of structures, 1 copter inbound. AA440 Tanker 912 inbound eta 1743, AA230 now lead... restricted airspace area over lab.... AA reports fire at 200 acres, likely to go to 400

.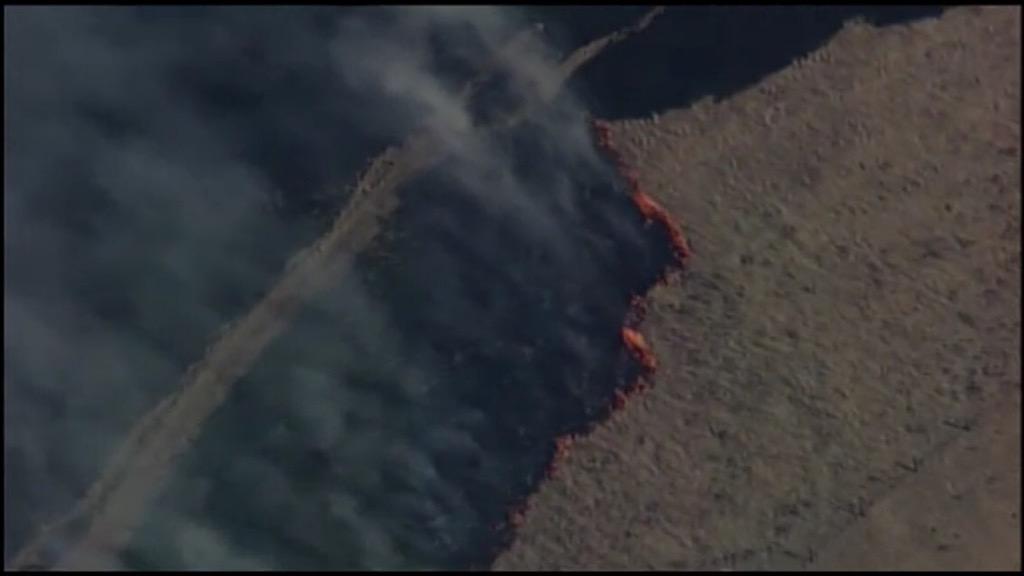 08/19/2015 1700: 200+ acres.

0% contained. Fire is burning toward Site 300, a

no-fly

zone for aircraft.
08/19/2015 1615: 200 acres.

0% contained. Burning in

grass

at a dangerous spread rate. 500kv power lines threatened. Fire is located 11 miles east of Livermore in Alameda county.

VLAT 912 en route to the fire now. 4 S2's currently working the fire. LNU 9144C en route to the fire immediate need- to form up at the scene.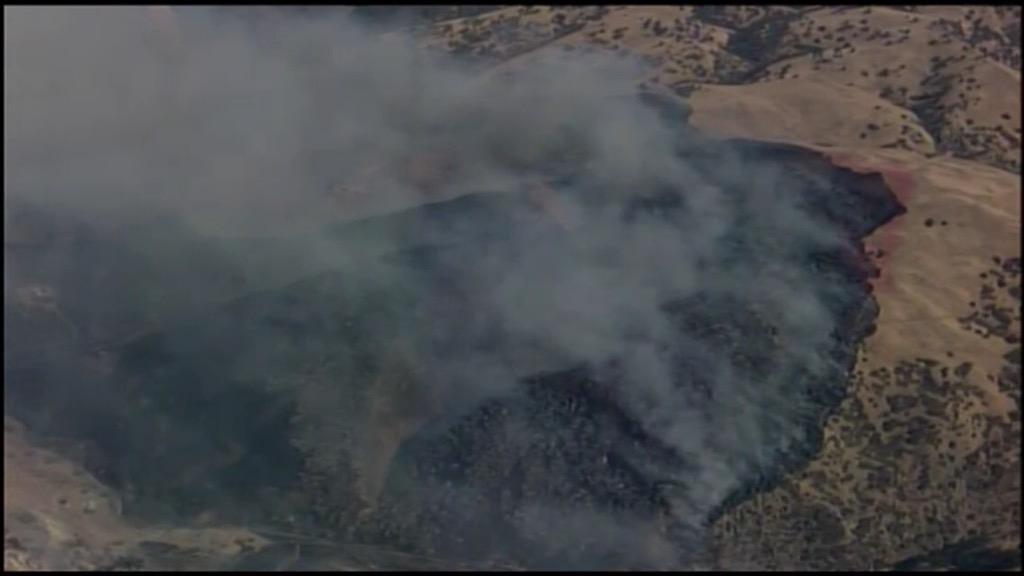 08/19/2015 1600: Requesting VLAT or a large airtanker that does not need a lead plane. Lead for VLAT will be out of Redding which will delay use of VLAT.

Date Started: August 19, 2015 2:45 pm Location: Tesla Rd and Corral Hollow Rd. Altamont pass
IA Acres: 100+
ROS: Rapid
ROC: IC reporting 100 plus acres fire is on both sides of Corral Hollow Road
Structure Threats: not currently
Resources: LNU 9144C(I believe) enroute to the fire immediate need to form up at the scene
Online Scanner:
http://www.broadcastify.com/listen/feed/17667/web
| | |
| --- | --- |
| Cause: | Under Investigation |
| Total Fire Personnel: | 257 |
| Total Fire Engines: | 53 |
| Total Fire crews: | 4 |
| Total Dozers: | 6 |
| Total Water Tenders: | 2 |
| Long/Lat: | -121.3732/37.3845 |