TULARE COUNTY
FIREFIGHTER SUFFERS SERIOUS INJURES AFTER A TREE FELL ON HIM NEAR THREE RIVERS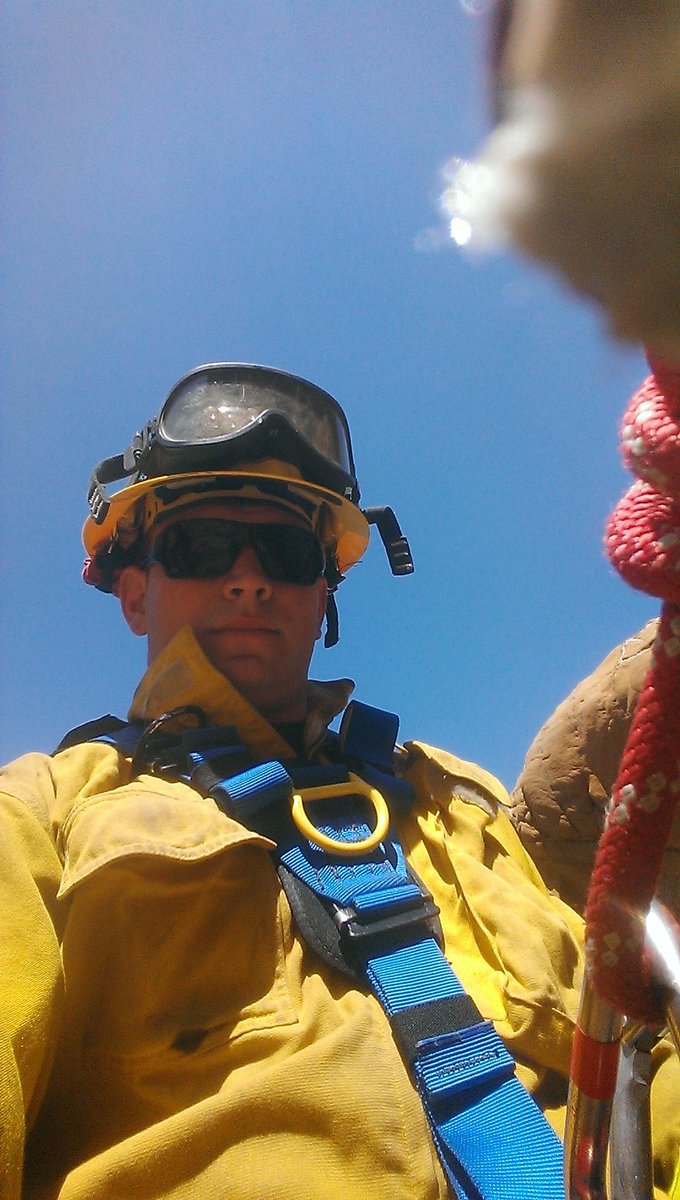 Update 7-6-15 0700: CAL FIRE has identified 25-year-old Damien Pereira as one of three firefighters injured while fighting a small mountain fire Friday.

Firefighter Pereria Is out of Surgery
Damien Pereira, 25, had surgery to repair broken vertebrae, and a second surgery is planned to address broken ribs and bruised internal organs the father of one is in pain but has his family by his side.
Firefighter
Pereira
underwent the first of two major surgeries Saturday, California Department of Forestry and Fire Protection reported.

Cal Fire spokesman Ryan Michaels said that Damien Pereira, 25, of San Luis Obispo County was in good spirits and surrounded by family and fellow firefighters while recovering at Community Regional Medical Center in downtown Fresno. Doctors worked several hours Saturday morning to repair broken vertebrae, and a second surgery is planned for later in the week to address his broken ribs and bruised internal organs.
FRESNO, Calif. (KFSN) -- Damien Pereira, 25, is a husband and father -- now being treated for serious injuries.
Cal Fire crews tell me Pereira has several broken ribs, bruised lungs and injuries to his spinal cord. They believe he's going to be okay but has a long road to recovery ahead of him.
A Lfeflight chopper rushed Friday afternoon to get a badly injured Damien Pereira to a hospital. He and two Mountain Home Inmate Firefighters were crushed while mopping up a small blaze sparked by lightning.
"The tree itself was about 36 inches in diameter it was a large oak tree. It was a substantial amount of weight and energy as that tree fell," said Cal Fire Captain Ryan Michaels.
The inmate firefighters had minor injuries but Pereira had to be disentangled from the massive tree. Michaels said the crews were fighting a relatively small wildfire in rural Tulare county. They don't know why the tree fell. But the drought is causing major complications he said making a dangerous job even tougher.
"There are certain areas of the sierra national forest that have seen an increase in dead trees and trees being impacted and stressed by the drought that number went from three-thousand in that area to about five-million," said Michaels.
The 25-year-old firefighter is a husband and father and has worked for Cal Fire for several years. Friday's fire was a routine call for the Tulare County unit.
"It's a sobering reality of the risks we take day in day out and we're just in the beginning of fire season and we have the potential of having a devastating year," said Michaels.
Cal fire crews said Pereira has another surgery scheduled for later this week and they hope to know more about the extent of his injuries in the coming days.
Source: http://abc30.com/news/firefighter-suffers-serious-injures-after-a-tree-fell-on-him-near-three-rivers/827474/