Camp Fire burns over 6,700 structures, becomes most destructive fire in California history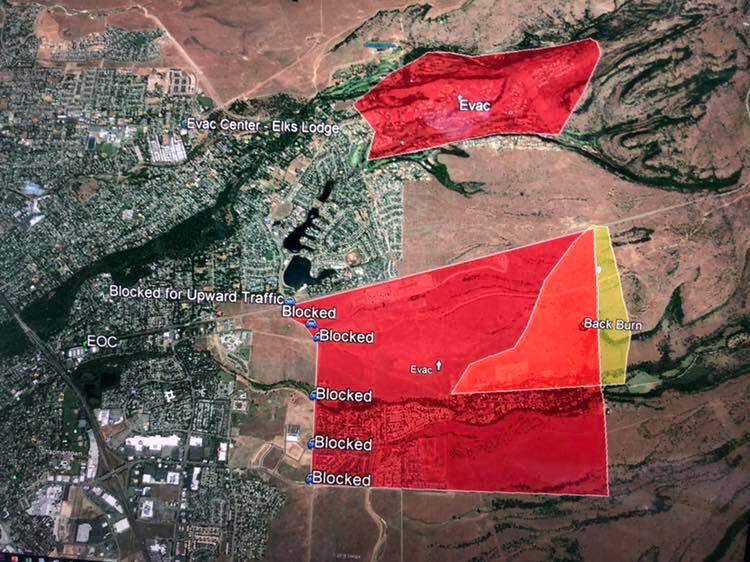 ‏
Evacuation Map
November 08, 2018
A wind-driven wildfire continues to threaten communities and prompt evacuations after consuming nearly the entire town of Paradise.
The Camp Fire ignited around 6:30 a.m. local time Thursday and has burned over 89,000 acres and is 5 percent contained.
As of Friday evening, 6,713 structures have been destroyed, making it the most destructive individual fire in California history. Previously, the most destructive fire was the Tubbs fire which destroyed 5,636 structures in October of 2017.
Nine fatalities have been confirmed by officials, according to the Associated Press (AP). Three firefighters have also been injured during containment efforts.
On Thursday afternoon, a state of emergency was declared in Butte County in response to the growing Camp Fire. On Friday, President Donald Trump approved California's Emergency Declaration, allowing federal assistance to be open to the state due to the wildfires.
The cause of the fire is still unknown. However, on Friday afternoon, Pacific Gas & Electric Co. said that it experienced a problem with an electric line near the location where the Camp Fire started, according to the AP. It is unclear if this contributed to the start of the wildfire.
An evacuation order was issued for all of Paradise, home to over 27,000 people, where many had only minutes to flee the rapidly spreading blaze.
"Pretty much the community of Paradise is destroyed, it's that kind of devastation," Cal Fire Capt. Scott McLean said via the AP. "The wind that was predicted came and just wiped it out."
McLean said Friday morning that the blaze had nearly quadrupled in size overnight.
As the Camp Fire continues to grow, evacuation orders have expanded into the city of Chico, California, where over 93,000 people live. An evacuation warning is in effect for areas south of Highway 32 and east of Bruce Road inside the city limits, according to the Chico Police Department.
The Chico Fire Department said there have been multiple traffic collisions, vehicle fires and medical emergencies.
The California State University campus in Chico remains safe, according to a post on Twitter.
Several shelters have opened for evacuees, but many are quickly filling up, including the Nazarene Church in Oroville, California.
Source: https://m.accuweather.com/en/weather-news/5-fatalities-confirmed-after-massive-camp-fire-pretty-much-destroyed-paradise-california/70006585?