CA-TNF Sacred Fire

- Tahoe National Forest
Forest Service firefighters and cooperators are engaged in a fire burning on private land just north of Sierra City, adjacent to the Tahoe National Forest. Fire size is approximately 30 acres, with a moderate rate of spread. Rotary and fixed wing aircraft are on order.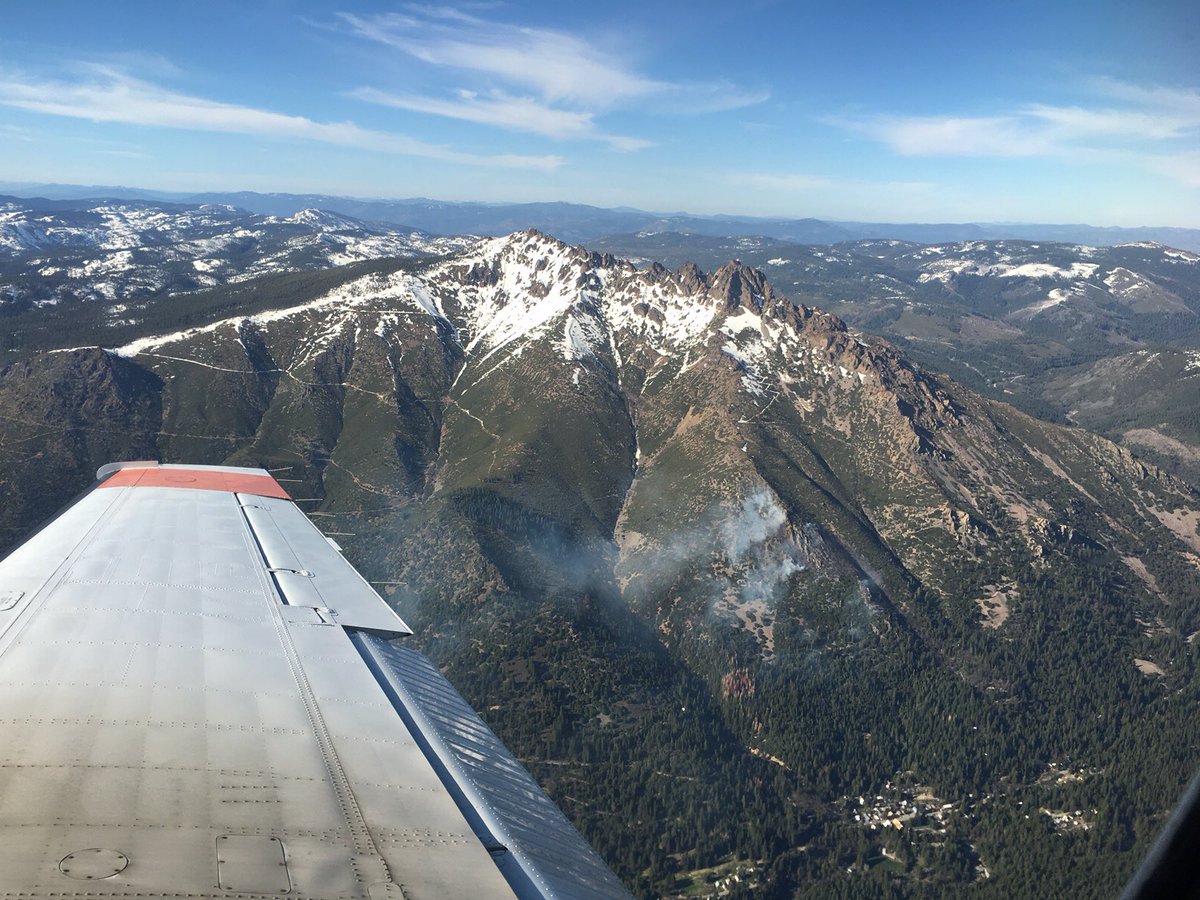 SACRED FIRE Photo Credit: USFS/Tishner
#

SacredFire

Updates:
04/07/2016 1100: CA-TNF Sacred Fire: 23 acres, 100% contained.
04/06/2016 0700:

40 - 60 acres, 40% contained. fire
burned onto Tahoe NF. FFs continue building line around the fire. Fire size not expected to increase.
04/05/2016 1700:
30 acres burning in brush and timber. MROS, Fire is located near Sierra City and is currently 5% contained.
More Information:
Tahoe National Forest
631 Coyote Street
Nevada City, CA 95959
(530) 265-4531(voice)
TTY users dial 711 for telecommunication relay service