Combat Fire

CA-MCP-001589 Camp Pendleton, San Diego County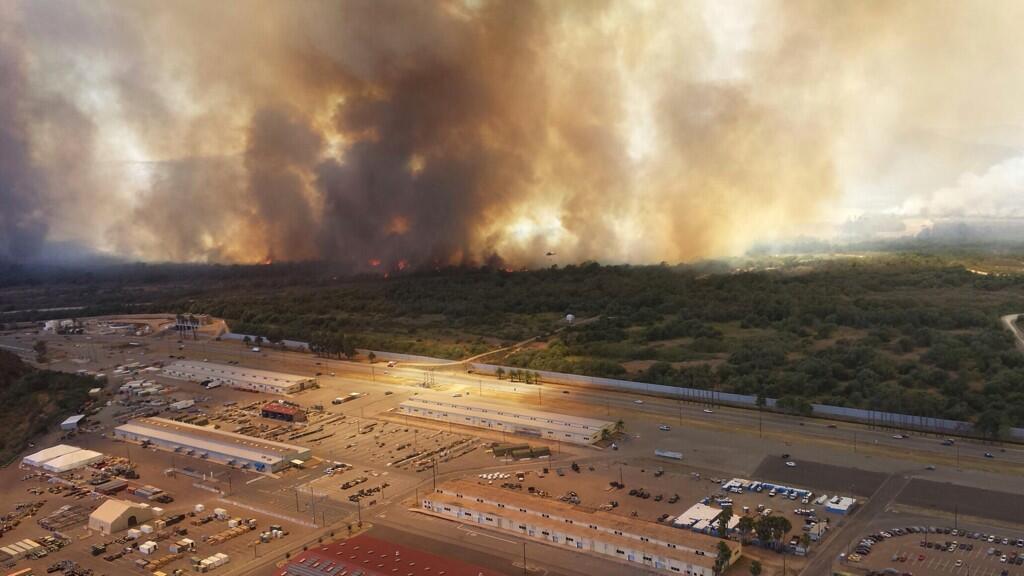 Camp Pendleton Fire

MCP PRESS RELEASE
UPDATE#19: Camp Pendleton fire update
The Talega Fire
is currently listed as 0% contained. All personnel in the 62 Area, San Onofre Housing Area, and School of Infantry West are hereby ordered to evacuate.
SOI-W will evacuate via Basilone Rd West, I-5 South and report to Edson Range.
The San Onofre Housing Areas should evacuate via I-5 South and report to the Paige Field house and utilize the San Luis Ray gate.
All personnel in the 62 area are to evacuate and head to the Paige Fieldhouse via Christiantos Rd West, I-5 South and HWY CA76.
Due to the current fires, the Commanding General of Camp Pendleton directed that all non-essential personnel were sent home at noon.
The
Las Pulgas fire
first reported at 3:15 p.m Thursday has grown to 8,000 acres burned and 5% containment.
The
Tomahawk fire
is currently listed at 6,500 acres and 15% containment.
The evacuation orders for Camp Las Pulgas, Camp Margarita, Camp Las Flores and the MASS-3 remain in effect.
The Las Pulgas gate remains closed to all traffic except emergency vehicles. Stuart Mesa Road north of Assault Craft Unit-5, Basilone Road from Marine Corps Air Station Camp Pendleton to Camp Horno, and well as Las Pulgas Road remain closed. Ammunition Road aboard Naval Weapons Station Fallbrook is also still closed.
Update 1500: 700 acres, 0% contained
Structures threatened.
---------------------------------------------