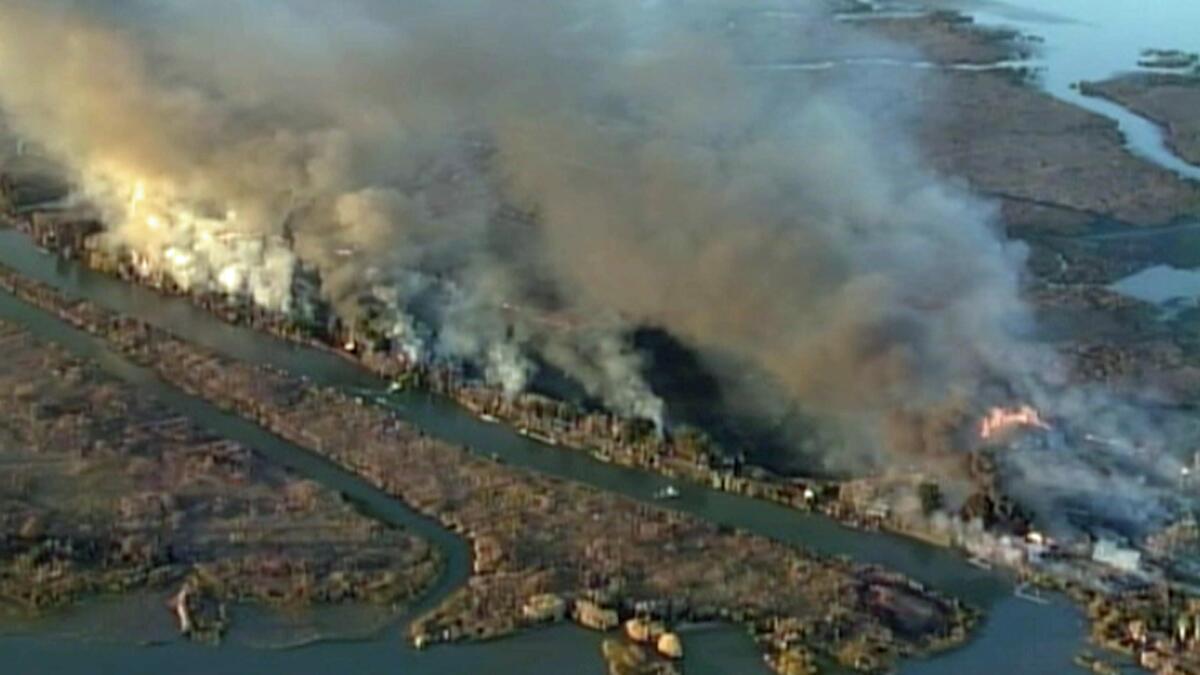 Antioch, Kimball Island Wildfire with structures threatened
Update 1815: Approximately 25 residents on island, Everyone is accounted for, 2 structures reportedly involved.
Update 1800: No Injuries 1 structure confirmed fully involved.
National Weather Service has issued a Red Flag Warning for low humidity and gusty northeast winds today, continuing into Thursday in the San Francisco Bay Area.
IA: 1530 hrs Report of rapidly moving brush fire on Kimball Island near Antioch marina