LOS ANGELES - Interim Los Angeles Fire Chief James Featherstone is pleased to announce a key appointment to his executive staff, with the selection of Battalion Chief Stephen Ruda as the Los Angeles Fire Department's new Community Liaison Officer.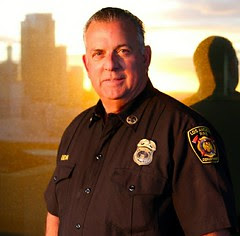 Working closely with Featherstone's Chief of Staff, Assistant Chief Ronnie Villanueva, Chief Ruda will fulfill a strategic leadership role in overseeing all aspects of LAFD community and media relations.

Remaining in a community and media relations role under Chief Ruda will be Captain II Jaime Moore, who continues in his daily role as a Public Information Officer (PIO) and Commander of the LAFD Community Service Unit, which includes three Firefighter's on around-the-clock duty as Public Service Officers staffing the LAFD Emergency Public Information Center (EPI-Center).

The team now in place has more than 150 years of LAFD experience and serving the people of Los
Angeles.
"As a former PIO, it is my pleasure to return a community and media relations position. As I start my 36th year with the LAFD its a honor to represent the Department, it's members, and the public on the issues and concerns that face the LAFD." - Community Liaison Officer Stephen Ruda
Submitted by Erik Scott, Spokesman
Public Service Officer
Emergency Public Information (EPI) Center
Los Angeles Fire Department
500 East Temple Street
Los Angeles, CA 90012
---------------------------------------------