Updates at:
http://calfire.blogspot.com/2013/12/ca-lpf-pfeiffer-big-sur-monterey-county.html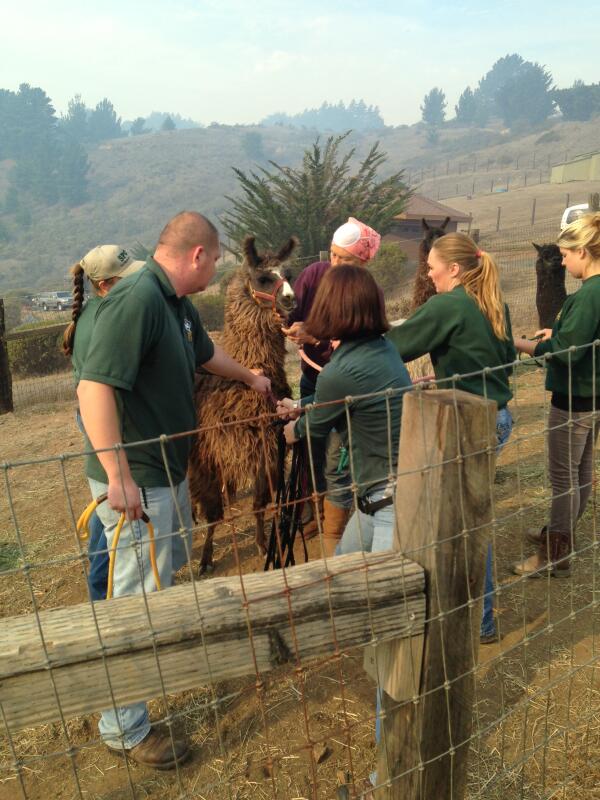 Pfeiffer CA-LPF-003810 Wildland, Monterey County, Update
Evacuations:

Pfeiffer Road, Front Hill Road and Clear Ridge evacuated
Damage assessment is under way.


SPCA helping with evacuations. Call 831-373-2631 if you need help moving your large animals
Location: Highway 1 at Pfeiffer Ridge Road, 4 miles south of Big Sur
Current Status: 12-17-0800: 500 acres, 5% contained.
200 homes, 20 commercial properties and 20 outbuildings remain threatened.
Incident Notes: Central Coast Team 7, IC (Nunez), took command of the fire at 0600 this morning. ICP established at Big Sur Station.
Fire behavior: fire running, spotting up to 1/4 mile, erratic fire behavior.

Values at risk: Pfeiffer Ridge community. Also South towards Sycamore Road. power lines, cell towers, watershed, steelhead and red legged frogs, condors, cultural resources, Andrew MoleraState Park, Hwy 1, fish hatchery
---------------------------------------------