Fremont
Vegetation Fire Into Structures
CA-SCH-Fremont Sonoma County
Fire personnel tried to get some water on the fire at Sonoma Pacific lumberyard Sunday
Credit: David Bolling/Index-Tribune
Road Closure:

CHP shut down Highway 121 between Arnold Drive and Eighth Street East and also shut down Broadway at Watmaugh.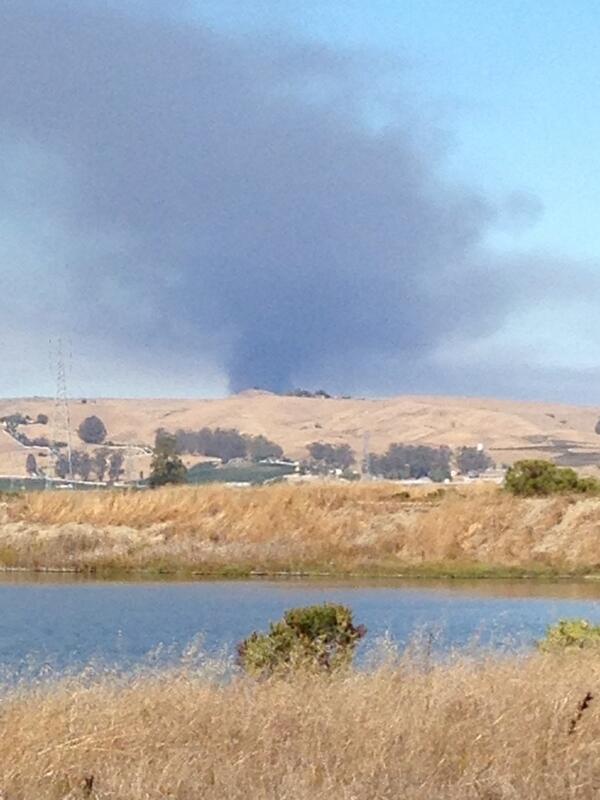 BLEVE as 1,000-gallon propane tank exploded, sending a huge fireball into the sky, and numerous power transformers also exploded, one of them drenching a press photographer in insulating mineral oil.
Update 1520:
40 acres, 5 Structures within the Pallet factory destroyed.
Update 1520: IC reporting a BLEVE,
all resources accounted for and uninjured. N
umerous spot fires now as as result. Marin County forming up an immediate need Task Force to the scene.
Staging area set up at Schellvista Stn 1 Fremont/Broadway

Location: Fremont Rd x of E 8th Ave in Schellville, Sonoma County
IA Description: 30 acres vegetation.
IA Resources: Several Sonoma County Local Government Resoucres, as well as CALFIRE Air and Ground Resources
ROC: Vegitation fire with Power Lines down, involving multiple structures, Pallet Yard, and high winds
ROS: Rapid
Structure Threats: no current threat
Situation Concerns/Alerts: Power Lines Down
Situation Comments: -
Additional Resource Notes: -
Agency Website: -
Radio Frequencies: Sonoma County RedCom -