LINE OF DUTY DEATH WELCOME HOME
NEVER FORGET
ATTN: CA FIREFIGHTERS AND HONOR GUARDS -- CALIFORNIA'S FALLEN RETURN HOME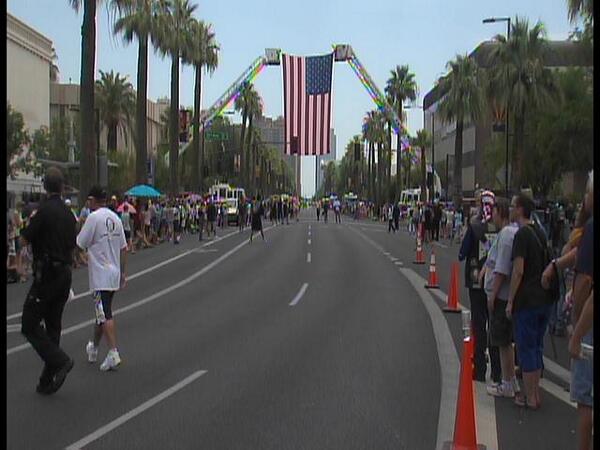 The men and women of the California fire service will welcome home its native sons who gave their lives in the line of duty.
This

Wednesday, July 10, 2013

, fallen firefighters with California roots will be flown home from Arizona to the Golden State aboard a National Guard C-130.
A Memorial Ramp Ceremony upon their arrival gives California firefighters the opportunity for the California fire service to pay its respects to those who paid the ultimate price.
HONOR GUARD CALL – PLEASE SEE BELOW
Five California natives were among 19 Prescott, Arizona firefighters who lost their lives in the line of duty June 30 in the Yarnell Hill Fire in central Arizona. Those whose families want them returned to California will be airlifted in

on Wednesday

, for transport to individual ceremonies.
Fallen California Firefighters Return Home
DATE:

Wednesday, July 10, 2013
LOCATION: National Guard Joint Forces Training Base, 11200 Lexington Dr., Los Alamitos, CA
CONTACT:
Ben Dominguez, Cal LAST Incident Commander: Cell Phone/Text: 916-709-9069; Email: nocal_last@cpf.org;
Class A uniforms preferred, Class B/station uniform acceptable; Static Apparatus Display – Stage by 0900. Event is on a military installation: Please bring proper ID.
Honor Guard Call
All departmental and local union honor guards are invited to participate in the
Wednesday
ceremony. Please RSVP to
Ben Dominguez, Cal LAST Incident Commander: Cell Phone/Text: 916-709-9069; Email: nocal_last@cpf.org
Mandatory Practice: There will be a mandatory practice for all honor guards planning to participate.
The practice will be held
Wednesday, July 10

at 0900 at Hanger #1 on Los Alamitos JFTB in Los Alamitos California.
Please show proper ID at the front gate and they will direct you. We will cover the final plan and run through a practice session with and without the CPF Pipe and Drums Band. Honor Guard personnel are to bring Class A uniforms to change into and bring all of your flags, poles, harnesses, tools, and pike poles.
Apparatus and Department Personnel
We are asking all fire departments to bring their fire apparatus onto the facility no later than 0900 hours for display. Department personnel should arrive at 1100. All department members and their families are invited to attend.
Commitment time should be until about 1500 hours depending on the flight status of the aircraft.
Information
Keep up with the latest by
bookmarking this page
a t
www.cafirefoundation.org
. Also, watch for email updates. Additional questions and/or RSVPs should be directed to Ben Dominguez, 916-709-9069;
nocal_last@cpf.org
.
---------------------------------------------