Cold Creek (Hazardous Materials)
At 9:35am on April 26, 2013 a tanker truck carrying gasoline and diesel fuel overturned on State Route 38, one mile east of Angelus Oaks.
The rear trailer of the tanker truck has spilled approx. 2900 gallons of gasoline and 1700 gallons of diesel fuel onto the roadway.
Fuel from the spill has entered Cold Creek and has been detected in the Santa Ana River. Hazardous materials and environmental cleanup responders from federal, state and local government are on scene assessing the impacts and damage to the highway as well as Cold Creek and the Santa Ana River.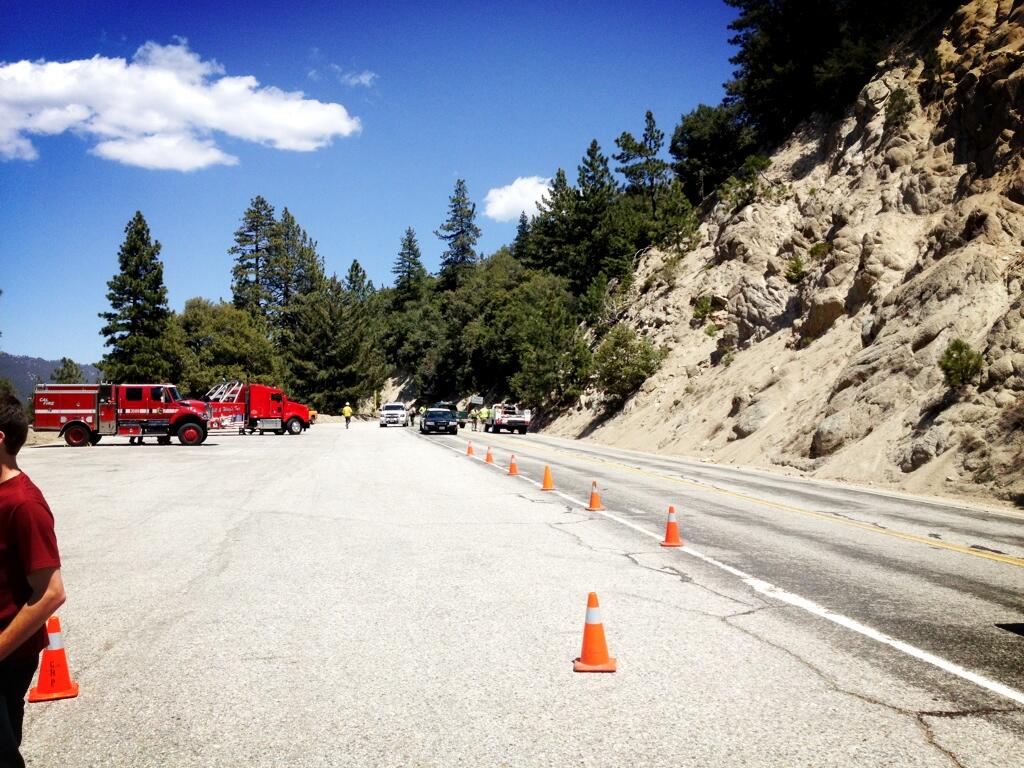 Closures:
State Highway 38 is closed to all traffic from Angelus Oaks to Camp Cedar Falls near Barton Flats. Middle Control Road is closed from State Highway 38 to Forest Road 1N09 The Santa Ana River Trail is closed from Angelus Oaks to Glass Road. Forest Visitors to the Barton Flats and Big Bear area will need to use State Highway 330 via Running Springs or State Highway 18 via Lucerne Valley
Basic Information
Incident Type Hazardous Materials
Cause Traffic Collision
Date of Origin Friday April 26th, 2013 approx. 09:30 AM
Location East of Angelus Oaks
Incident Commander Koontz
Total Personnel 52